A Step by Step Guide to investing in Property
May / 19 / 2017
You have been informed that investing in property is the best way of acquiring wealth and now you are interested in expanding your investment portfolio. Your investment banker is throwing words and figures around that are making your head spin. Take a deep breath, take a break and let's go through a step by step guide in finding the right property to invest in.
First of all, you must start by doing your homework. You must first look at what kind of investment property you want to buy, how much you can afford to pay, what kind of neighborhood you want to invest in and finally what kind of return on investment you're trying to make. These questions will help pinpoint what exact property you're looking to invest in. By answering these questions and researching on these, it would give you an inkling on which direction to go in and what exactly to invest in. After doing your homework, make a plan. A plan keeps you grounded and helps you not to get distracted by several other designs on a house that you are not planning to buy.
The next step is to arrange your finances. This is the most important step in investing in property. Before shopping for your new rental property, be sure to talk with a bank about how much you can afford to buy. Most people make the mistake of getting into the market for a property before they check how much they can actually spend. This then comes with the disappointment of having to discard the dream house because they cannot afford it. You can also speak to your bankers about payment plans if you do not have available cash for investment. Your bankers can then help you secure a loan if you are highly interested in the property. As long as you have a stable and reasonably good paying job with solid employment history and a solid payment plan by your bankers, you shouldn't have a problem getting a loan.
Now comes the exciting part, FINDING YOUR PROPERTY! You've got a plan, you have the finances, and it's now time to match a property to your wallet. Using an agent is normally the quickest and most secure way of finding a property to invest in. It's often helpful to find an agent who specializes in working with investors as they are more aware of what makes a good rental property. Also be sure to share your plans with your agent. This will give them an idea of what property to look for and allow your agent to help you find the best properties that meet your qualifications. Before you enter into any negotiations, find out possible information like tenancy rate and arrange for building and pest inspections (for old properties). Insurance is a main consideration when you are buying an investment property. Make sure you are well protected in case of emergency.
After following these steps, you are rest assured that you will be on the right path to investing in property that is sure to get your bank account smiling.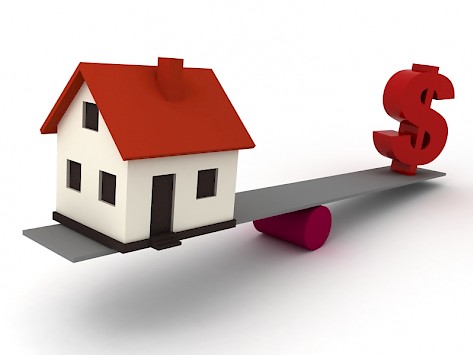 Share This: