A Guide on Selecting Prospective Buyers over the Phone
Jun / 15 / 2017
Property buyers are most often not sure of the properties to go for. One of the mistakes agents make is spending their valuable time pursuing low quality leads not factoring the fact that, an unqualified prospect barely tends to commit to buying a property. A smart solution to this is to first qualify each prospect that comes your way, before scheduling an appointment with them and further spending valuable time on them. That one item you would want to qualify is their true motivation or ability to buy. Below are few questions to ask to determine this, especially when screening them on phone.
What is your reason for buying?
It is important to gain valuable insight into why they want to buy, in order to help you tailor your services to suit their condition. It will also give you an early indication of the person being a client or a slug. Are they thinking of buying because they are retiring, relocating, investment reasons, job change, among other reasons? In the process of finding this out, also look for a 'common intermediary' and a specific need and let them know that you understand their needs. By doing this, you are building a relationship with the prospect and also identifying a bridge to your unique services, that is finding a solution to their need or problem. If you are convinced the lead is a motivated buyer after subsequent conversations, you can go-ahead to make an appointment with them.
How long have you been searching?
By asking this question you will be able to tell if the prospect is just beginning the search and is just window shopping or he has been searching for a very long time. Note: if he has just been looking, then his chances of making a commitment right on the spot is low. He will still be reviewing other homes and other options available in the market. If he has been looking for some time, this gives you an upper hand to really probe into why he still hasn't settled on any home yet and if he has made any offers. Ask about the houses the prospect has seen to know what they liked and didn't like about them. This gives you an insight into the types of houses that interests them and better understand their motivation to buy. Finally, the information given during this conversation will either help you meet their needs or make you realize that your property isn't what they are looking for.
Are you currently working with a real estate agent?
It is important to ask this question so as to know your status. If you should even continue with the conversation. If he is working with an agent, this will let you know if he has signed an agreement with the agent and if he has, why are you in the picture? By having this chat, you will also know if you have to pay a commission to the buyer's agent, if they end up purchasing your home. If he is not working with another agent, then bingo! Continue to the next question.
What type of property are you looking for?
This question helps you better understand the prospects taste and preference.
This question details the buyer's motivation for buying at the first place. Depending on the type of property the buyer wants, you can zoom in to where to look specifically in your market area and how long it might take to get the property. You will also know if you have that type of property available or not.
How soon do you want to be in your new property?
If this doesn't come up in any of the earlier conversations, ask this qualifying question to determine the potential buyer's time frame. If the answer is within the next couple of months, then he is motivated. If he is not certain, then he is definitely not motivated and not worth your precious time. He might be still window shopping. If he is 'hoping' of getting a property in the next six months or so, don't get your hopes up. Do not waste your time meeting with him in person. Move to your next prospect but keep in touch.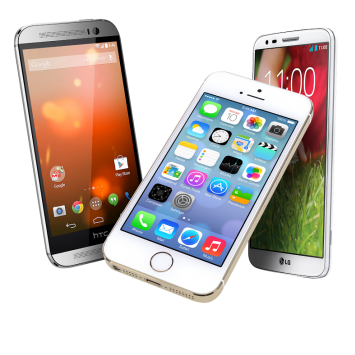 Share This: