How to Live like a Celebrity in your Devtraco Plus home
Aug / 25 / 2017
Wouldn't it be nice to come home to a freshly done laundry, your garden looking lush and trimmed or the walk to your apartment greeted with smiles and an open door? Want to learn how to live like a celebrity in your Devtraco Plus home? Let's take you through the facilities that ensures Devtraco Plus gives you a sense of celebrity living.
24hr Concierge Service
Celebrities normally have someone waiting on their every move, ready to assist with anything they need. In every Devtraco Plus community, there is an available concierge service ready to be of assistance. Feel like a celebrity on a daily basis with the 24hr concierge service. Whether you live in the apartments at The Niiyo or in the Acasia townhomes, there is always someone to assist you whenever you're in need.
Clean home and laundry always
Talking about homes that are pristine and always look clean, living in a Devtraco Plus home means your homes are always going to be catered for in terms of cleaning. Don't feel like doing your own laundry? Devtraco Plus prides itself in keeping homes neat and clean. All homes have available cleaning services that help keep your home pristine, your clothes always laundered and you never having to worry about laundry ever again.
Proximity to city centre
All Devtraco Plus homes are situated close to the city centres, which put you close to all your favorite restaurants, malls, entertainment centres and help you live a very active social life. No need to worry about high priced Uber fares, petrol increases or sitting in long hours of traffic as your home will never be far from the city centre.
Our Acasia Townhomes do one better. Each home is designed with a personal rooftop pool which is perfect for your intimate get-togethers with friends. It is also perfect for dinners by the poolside with the family. Have your friends come over to your home to experience upper class celebrity living and be comfortable at the same time.
Great Decor
Also, when buying other homes, you have to assess the home to know what colour to paint the walls, what furnishing best suits the home and what appliances you will need in such a home. There's no need for that when you buy a Devtraco Plus home. All homes are uniquely furnished and decorated to suit the owner's taste on demand. Each piece of furnishing is of the best brand and the best quality. All appliances are of equal measure and are made to serve you for the longest period. Waking up in your Devtraco Plus home will make you feel like a true celebrity every day.
Devtraco Plus homes are currently one of the bestselling homes on the Ghanaian market. Each Devtraco Plus home is fully fitted with appliances, manned by the best security company and with concierge services, guaranteed to have you waking up feeling like a celebrity every day. Follow our social media pages or check out our website to find out how to purchase a home today.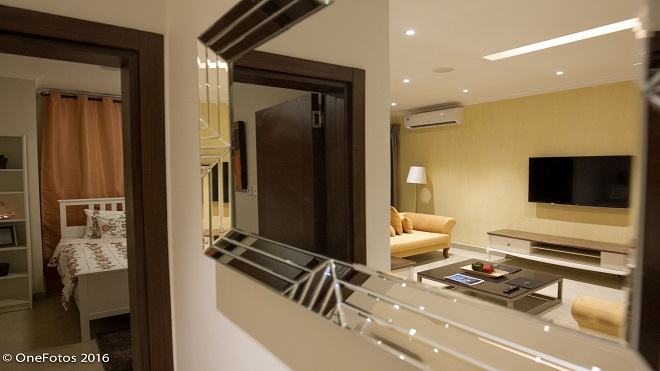 Share This: