Uncovering The Myths Behind Real Estate
Jul / 14 / 2017
The definition of real estate as stated by Wikipedia is "property consisting of land and the buildings on it, along with its natural resources such as crops, minerals or water". Typically, when people refer to real estate, they refer to just the buildings or housing properties. There are a lot of myths surrounding rReal estate that we will uncover. This should remove the shroud of mystery, as it is, surrounding real estate.
High Risk Investment
The first myth is that real estate is a high risk investment. Any type of investment, i.e. shares, mutual funds, gold, etc involves a lot of risk and some rewards. There is no investment that is risk free. Real estate investment is actually the only kind of investment that has the most capacity to maximize profits. It is the job of the investor to make sure that all homework on the property that he/she finds an interest in, is done. Luckily for those who want to invest in real estate, a realtor is available to guide them through the steps. A company like Devtraco Plus, has on hand Sales Consultants always ready to assist.
Bad Market
One other myth is that the real estate market is crumpling and investors and home buyers should refrain from joining in. The real estate market is like any economic market; there are times when it is good to invest and there are times when it is not. When the market is bad, the best opportunity is that you can enter the market at a very low price and then maximize your returns when the market gets better. And when the market is relatively slow, the buyers can make use of lucrative payment plans and policies, which the builders offer. At the same time, you have to be very cautious in choosing your developer. A developer with a good reputation and a good past record should be used in such situations. Devtraco Plus Ltd is a trusted name in the real estate market and you can be assured that all investment made through us are the best.
Real Estate Agents Sell You Houses
Before you are shown a property, you already have expectations of the property you will like to purchase in mind, the general area in which it is located, the number of bedrooms, etc. When a property is shown that does not meet your criteria, you decline the offer and ask to look at something else. No matter what property an agent shows you, it is ultimately your decision that seals the deal! You do not need to be sold a property.
At Devtraco Plus, our homes sell themselves. Our apartments and town houses are made with the customer in mind. Our Sales Consultants need not do much as most people fall in love with the properties on first sight. Having all this in mind, investing in real estate now should be a walk in the park.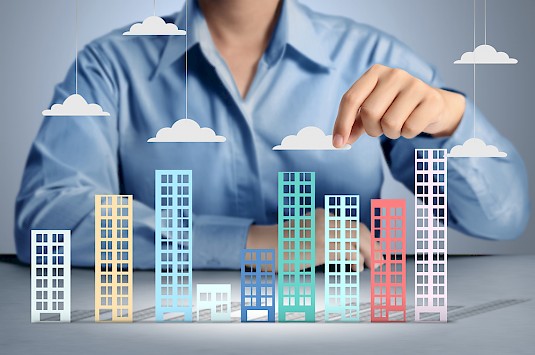 Share This: