5 Date Ideas for the Month of Love
Feb / 16 / 2018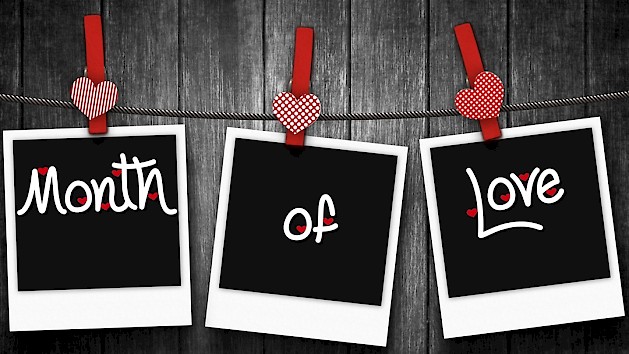 February is known as the month of love primarily because of Valentine's day. Celebrated on the 14th of February, it's a day of love where people exchange cards, flowers and gifts with their loved ones. They may usually arrange a dinner or a night out at a fancy restaurant or in a hotel. Here are some other activities you can engage in during the month, to show love to your partner.
Legon Botanical Gardens
Instead of paying for an overpriced meal at a posh restaurant, why not pack up a picnic and enjoy nature with your loved one at the Legon Botanical Gardens. Grab some snacks and drinks from your local store, find an old blanket and grab your bluetooth speakers and you're all set for a picnic. The Botanical gardens also has an obstacle course and canopy walkway, which you and your spouse can engage in. Open from Mondays to Saturdays from 9am – 6pm, you and your partner can spend the whole day discovering nature's beauty.
A1 Raceway
Food is not the only way to bond with your partner. The A1 raceway, located at Community 25 is a hot way to keep the romance alive. Friendly go-kart races with your partner will bring some competition and excitement into your day. Take it a step further and get dirty with a ride in the dirt buggy. The raceway is located in Devtraco Courts estate and is open till 10pm. To make it even more competitive, go along with another couple and turn it into a real challenge.
Accra Planetarium
The Accra Planetarium has been around for a few years and is situated in cantonments behind the Police Headquarters in cantonments. The Planetarium offers an alternative to the usual Ghanaian hangout experience. If you're looking for an intelligent way to spend your day and a fun way to learn about the solar system and the planets, this is your best bet. The Planetarium is open on weekdays and weekends by appointment. Book a weekend and take a walk through the planets while still on earth.
Silverbird Cinemas
Having dinner and a movie is considered to be the typical date night. Why not skip the dinner and stick with the movie. The Silverbird cinemas are open from 12pm till 12am every day and always have the latest movies showing. Want to avoid the noisy cinema goers, take your partner on a Monday evening after work. You're sure to avoid the busy times as well as score some free popcorn for your date.
If you are looking to stay in with your partner and avoid the hustle and stress of a night out, your Devtraco Plus home is your best bet! These can be turned into the perfect settings for a romantic time for you and your partner. OurAcasia Townhomes and Edge Apartments have rooftop pools which can be turned into a poolside hangout for you and your partner. Our Niiyo buildings, with fully furnished kitchens can also provide the setting for a quiet delightful dinner for you and yours.
With these options, there's no need to go out and spend so much on exorbitant outings. Choose your preferred date and win extra points with the love of your life!
Share This: