Fire Safety in the Home
Jan / 26 / 2018
Every year, house fires claim the lives of over 2,500 people in Ghana and cause millions of cedis in damage. While there has been a significant drop in house fires, due to the increase in fire prevention methods, there is still the need to create awareness.
When it comes to household fires, heroics don't start with fire fighters, they start at home with you. Reading these precautions and doing nothing would be a great disservice to your family and home.
Smoke Detectors
Smoke detectors seem like such a small part of your home and get all too easily overlooked, but they're perhaps one of the most important pieces of hardware in your abode. Smoke detectors are the most effective way of detecting a fire outbreak in your home. Install a smoke detector in as many rooms in your home as possible. They should be tested and batteries replaced at least once a year. Fire drill should be conducted in your home and children should be taught what the smoke alarms sound like in case of a fire outbreak. If you have any disabled people in your home, opt for fire alarms that have a strobing light option. Be sure that the smoke alarm can wake up even heavy sleepers.
Fire Extinguishers
Fire Extinguishers are a handy device that can help prevent home fires. They are meant to contain small fires, like stove top fires or waste paper basket fires. You should have at least one fire extinguisher in your home. It should be placed in the room with the highest probability of a fire, i.e. the kitchen. You and your family should know how to operate the fire extinguisher. Fires double in size every 60 seconds, so you need to react quickly in an emergency. Fire Extinguishers come in different types of classifications, so when picking a fire extinguisher for your home, be sure to purchase the ones with the "ABC" classifications. These are suitable for homes.
Have an Escape Plan
When a fire breaks out in your home, you should have an escape plan. Take time to gather your family and formulate a plan that works for all of you. Practice this escape plan often so it is memorized completely by all of the family. A good plan would be to walk through all the rooms in your home, marking all your smoke detectors and fire extinguishers as you go along. Then come up with two ways in which to exit every single room. Teach children how to exit rooms in a way that is feasible for them. This will be fun exercise for them and help you to exit your home quickly in case of an emergency.
Avoid habits that can be fire hazards
Apart from having equipment in your home, there are little habits you can curb to avoid fires. Never leave the kitchen unattended for long periods of time especially when using oil or hot temperatures. Also, when leaving home make sure that all burners are switched off and if you use a gas cylinder it has been turned off. Remember to blow out all candles when not in use and not to burn them near items that are flammable.
As stated above, a fire doubles in size every 60 seconds thus every second counts when it comes to fire safety and taking the above precautions into consideration can help you stay one step ahead. Staying prepared can help you stop the fire altogether or can help you get your family to safety before disaster strikes. Purchasing a Devtraco Plus home is a sure way to make your family are always covered in a fire. All Devtraco Plus homes have smoke detectors installed and all developments have fire exits making sure that in the event of a fire, everyone is easily moved to safety.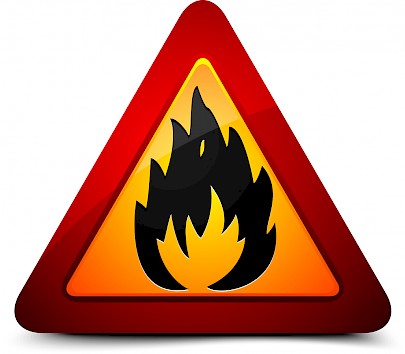 Share This: