It's child's play!
Feb / 10 / 2017
As parents we want to see our childrengrow up in a happy environment, where they have fun learning and playing. A child's space should give enough freedom but should also guide his or her learning process. One area of the house that is overlooked, but relevant in this regard, is the bedroom. It is where they spend most of their free time, where they play, work or rest and thus should be a place where they can escape from the rest of the world. Children's bedrooms should reflect their personalities. Let's pick a design for your children's rooms, which will serve several functions whether you live in an apartment, a town house or an estate.
Every child has a different personality. Instead of picking the usual blue for boys and pink for girls, start off by using a sophisticated and elegant color scheme that mainly contains neutral colors. Stick to two or three shades and do not overwhelm the room with brightly colored paint. This leaves the opportunity to choose an elegant and sophisticated colour scheme. A neutral base allows for a strong top colour. Why not take into consideration your child's favorite colour and what excites them most and create something extraordinary on their wall. This way they are always excited to be in a room that they helped decorate. A colour that best suits their personality will pump your child's creative juices and garner the imagination they need to conquer any obstacles they may encounter.
When decorating a child's room, bear in mind that children need a creative space to play, read or study. No matter what extra-curricular activities your child is into, make sure there's a safe space for them to do so. Outside you may have a little garden or playground but a little haven inside, is perfect for days that going outside is not an option. Beds and reading desks can be had at one side of the bedroom wall leaving the other side available for beanie bags, play mats or if you have an older child, a sofa. The wall on the 'recreational side' can be turned into a message board where their activities for the week or any other notes can be placed. A vision board is also a great way to ensure that your child's inspirations and goals are a constant reminder in their lives. Leaving the wall bare is also a great way to let your child be as creative as they want.
A race car bed or a princess themed room may seem like the best idea at the time for your child but when they turn a year older, their interests might change and that race car bed will start to look childish. Instead of going through the trouble of creating a room for their interests or personalities at that moment in their lives, why not create a room that evolves with them from year to year. Invest in a decent quality bed that can be converted into a larger piece in time and a room palette that won't need constant change and renovation. So ditch the themed bedrooms and invest in bedrooms that will evolve with your child as they mature.
Decorating your child/children's room shouldn't be a thought that keeps you up at night and causes your child to throw tantrums. Find a room décor and budget that suits you and create a space which your children will forever thank you for.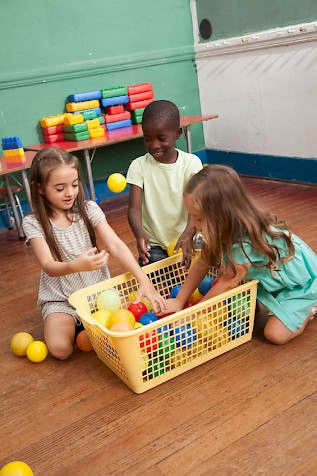 Share This: