The Pros And Cons of Gated Communities
Apr / 21 / 2017
Who doesn't envisage a community where their family is protected, their immediate needs are met and there is a balance between exclusivity and community. Gated communities have always brought a sense of prestige to anyone who was living there or was said to be living there. More real estate companies cashed in on this feeling and now there is no new housing complex or development that is not presented as a gated community. These gated communities seem like the perfect haven for a family to grow in but is there anything more behind the gates?
The main functionality of a gated community is to provide security to its residents. Many people prefer a gated community to others because of the security and privacy it presents to its residents. Many Ghanaian gated communities have automated gates as well as security guards, who take the time to learn necessary information about their residents. This reduces the level of intruders and makes residents feel safer. Many families especially with young children would prefer this kind of community as they are assured that their children are safe when playing on the streets. Apart from the security it provides, there is a sense of privacy. There are less people in the community and apart from general salutations and mutual respect, everyone minds their own business. The aspect of having a small community also adds to the security as anyone new in the community will be detected quickly.
One major con of a gated community is the fact that it is closed off from the outside world. This is a pro when it comes to security but it becomes a problem when your gated community has not a lot to offer in terms of supermarkets, salons, schools etc. If a gated community does not have many amenities available to its residents, residents must have a means of transportation as it means travelling far to have access to them. If the estate is situated in a place that's far off from the central business center, it becomes problematic for residents to commute. This means that residents must always finish their business in town before they come back to the estate.
Peace and quiet is one major factor in residents wanting to live in a gated community. Living in a gated community means away from the hustle and bustle of living in a normal community and is very refreshing to come home to after a long day of stressing in the city. However, it becomes a burden on the residents if the drive home is another long journey. It then brings to mind the question of whether, the peace and quiet is worth the long drive. The long drive inside the estate is another con. To buttress the previous point, if there aren't many social amenities available inside the community, residents must leave and go to the city center to enjoy these things. But if it takes a full 5 mins to reach the main entrance to the estate, it becomes tiresome leaving the home. People will then begin to feel trapped in the community and must learn to live with the social amenities available unless it is absolutely necessary to leave the estate.
Devtraco Plus is one such real estate company that has several gated communities. The Niiyo, Avant Garde and The Edge are apartment complexes but communities nevertheless. These apartments are situated in ideal locations which are close to the city center and to other major business locations. This is perfect for commuters who can't afford to live far away from their jobs in the city center. Its proximity to large shopping centers, restaurants, entertainment centers, means the residents have everything that they want at their disposal. Even though the apartment complexes are situated not far from the city center, the apartments are tucked away in the corner of the big city so that it still provides the peace and quiet that people are looking for. With 24 hour security and concierge services, there is everything at your fingertips when you live in a Devtraco Plus home. The sense of community is brought to you right at the city center with the peace, quiet and sufficient entertainment you require.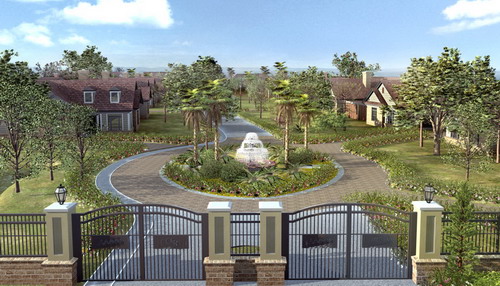 Share This: